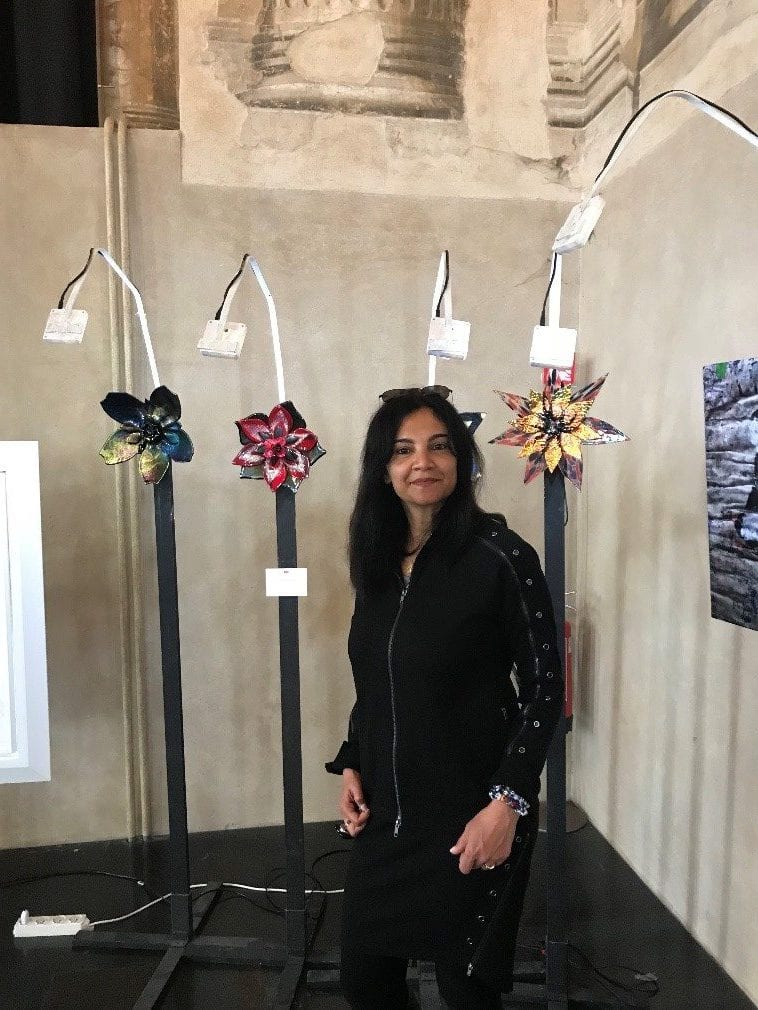 From March 16th to the 19th the art world gathered in Venice for The International Biennial of Nations. This international art expo featured the work of 165 contemporary artists selected from around the world. The categories featured included painting, sculpture, graphics, video art, and ceramics. For each section, both foreign and national entries were selected to present their artwork.
This unique event offered the opportunity to encounter, compare, and purchase traditional and innovative work from around the globe. The project was designed with the aim of enhancing artistic activity and stimulating the art market.
The Biennial was held in the beautiful Misericordia Palace. The historical setting and open floor plan made for the perfect backdrop to the event's contemporary artwork. The building is located in the center of Venice and is one of the city's most exclusive and prestigious locations.
The presentation was curated by Francesco Saverio Russo, Salvatore Russo, and Sandro Serradifalc, with the collaboration of artistic and editorial consultants Serena Carlino, Giacomo Cangialosi, Barbara Romeo and Rino Lucia. The event was a collaboration between industry professionals and prominent cultural figures.
The artists had the opportunity to win a number of prestigious awards. Sculptor Hasna Sal was among the selected artists showcasing work at the Biennial. She presented her glass sculptures and was awarded the Prize of Dogi for her work. " This is one of the greatest moments of my life. To be standing on the world stage and presenting with 165 selected artists from all over the globe by the Biennale of Nations, and then to win an international artist award is a profoundly rewarding experience. Francesco and Salvatore Russo did an excellent job putting this event together at the Misericordia Palace in Venice, Italy. It was a very sophisticated art exhibition and it was well received by everyone. I head back home to the United States with great memories and new inspiration from the magical city of Venice and my fellow artists from all around the world. Looking forward to presenting at more exhibitions for the Biennale."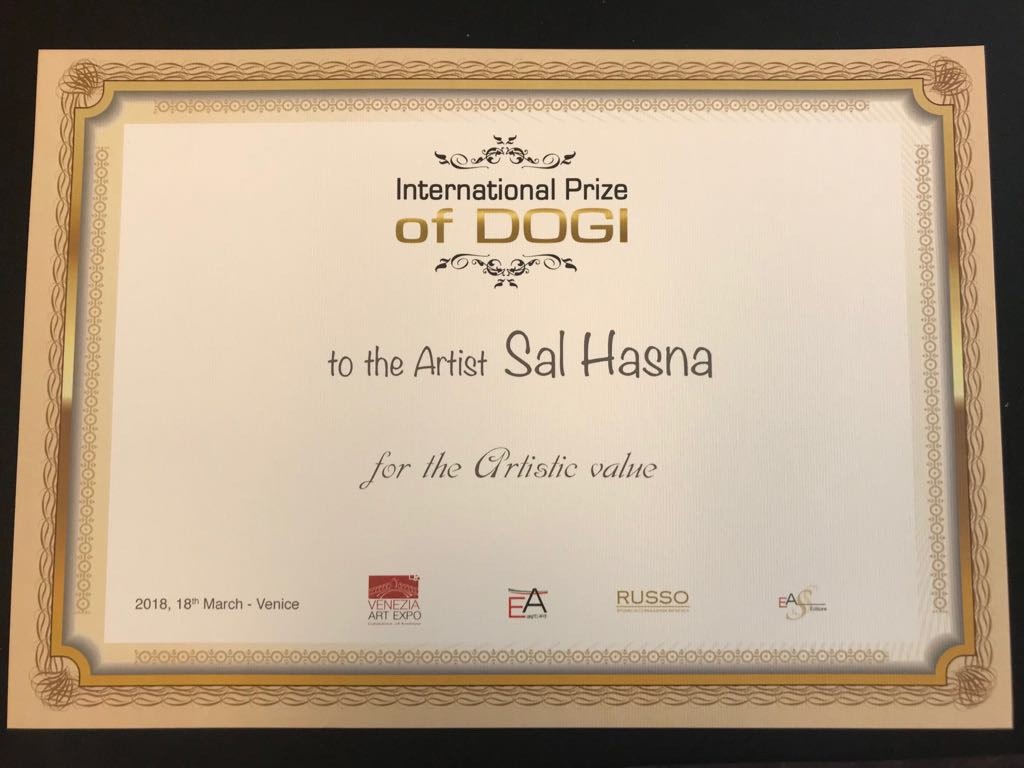 The event included an Inauguration and ribbon cutting presented by Luca Beatrice, Angelo Crespi, Marco Rebuzzi, Sandro Serradifalco and the EFFETTO ARTE staff. The artists were treated to a special cocktail party at the inauguration ceremony.
Throughout the event, the artists mingled with curators, collectors, and fellow artists. The event was opened to the public with free admission each day. Along with the world-class artwork, visitors and artists were treated to special performances by the Venice Chamber Orchestra and Italian pop-star Morgan.